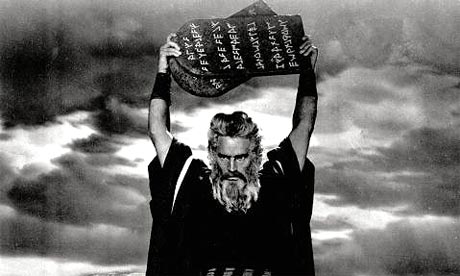 Maybe now those people can remove some of those signs from their yards.

We all know that Moses was high on Mount Sinai when God spoke to him, but were the Ten Commandments a result of divine inspiration alone?

An Israeli researcher is claiming in a study published this week the prophet may have been stoned when he set the Ten Commandments in stone.
Read more here from the Guardian UK